Read Sunshine Hanson's journey to Surrogacy in Today's Parent
Check out Sunshine's feature in Today's Parent:
https://www.todaysparent.com/getting-pregnant/my-surprising-journey-to-surrogacy/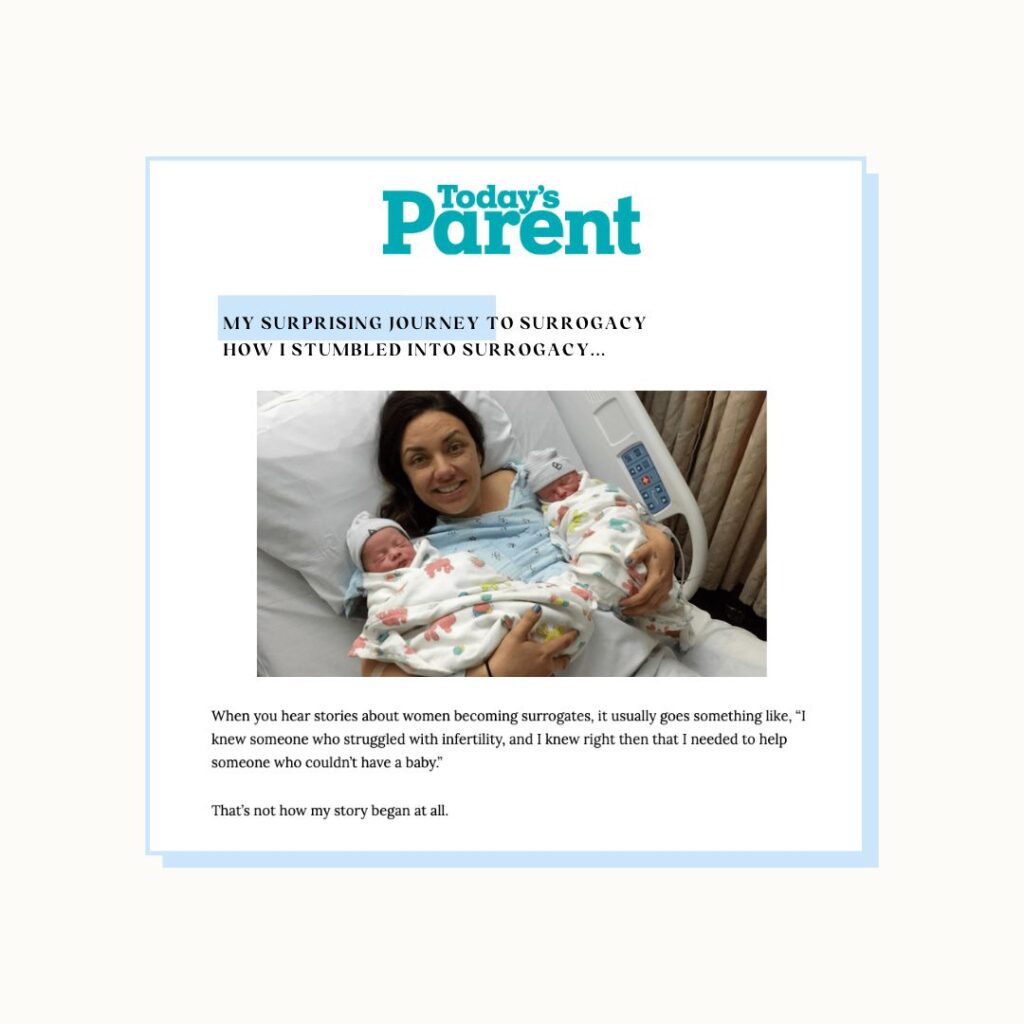 Jacqueline is joined by Sunshine Hanson and Casey Bojorquez who founded Surrogacy Is, a first-of-its-kind surrogacy advocacy platform that supports the incredible women who step up to the calling of helping parents in need create a family. As the agency has grown and evolved over the last few years, they now also support intended parents in finding a surrogate match as well.
Take a listen to hear a first hand perspective from two experienced surrogates as well as the latest from Jacqueline's surrogacy journey.
• Learn more about Surrogacy Is
•  Connect with Surrogacy Is on Instagram
• Take the quiz to see if you qualify to be a surrogate
•  Leave a review for the podcast
•  Join the Motherhood Intended Community
•  Follow @motherhood_intended on Instagram
Scroll & click to view our real surrogate stories.