For an agency to be worthy of supporting surrogates on their journeys, we have set a pretty high bar…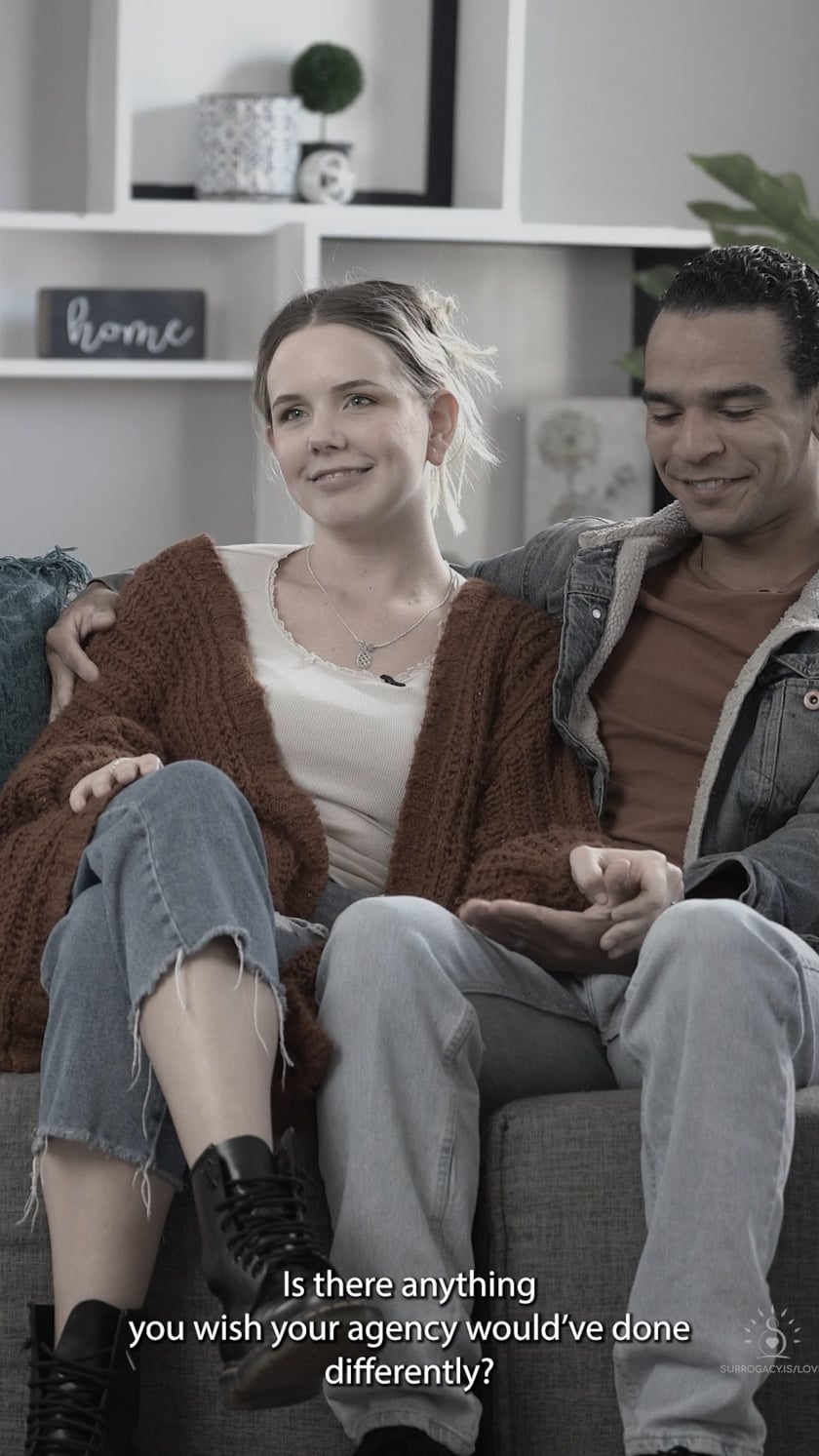 Surrogacy agencies are companies who are paid by intended parents to help them find the right surrogate, take her through the screening process, and manage the surrogacy journey all the way to a successful outcome: a happy, healthy baby for them to love.
With that being an agency's first priority, it's easy for some to forget that the whole process hinges on the generosity and sacrifice of the surrogate!
Without the surrogate, there is no journey at all.
Finding the right surrogacy agency is as important (if not more!) than finding the right intended parents to help.
That's why we're very picky about the agencies we partner with. 
Did you know that we accept less than 30% of the agencies that apply to join our network? It's true!
There are plenty of agencies that are fine, or even good… but we set a really high bar.
If we wouldn't recommend an agency to our friends or family, we wouldn't refer you there, either.
We have a list of criteria an agency must meet in order to be considered for our program, but we also go beyond that. One of our main criteria is based on our instincts too.
Maybe they check all the boxes on paper, but their attitude toward surrogates makes us uncomfortable working with them.
It may be surprising that we're so picky, but it's really what makes us unique in this industry, too.
We can't be swayed to lower our standards because an agency is large or has a big reputation, or deep pockets.
We've built our company specifically so that our sole reason for working with an agency is that their philosophy about surrogates is the same as ours, and they offer a safe and rewarding experience to every surrogate they support.
That also means not having a big ego, and being open to constructive feedback on how to improve the surrogate's experience when we see areas to improve! 
Surrogate Advocacy is in our DNA. And it should come naturally to our agency partners, too.
You can see our list of criteria on the right…
(and P.S. if you're not sure what most of this  means, know that as experienced surrogates and industry professionals, we do!)
To partner with Surrogacy Is… Agencies must meet the following criteria:
Allows the surrogate to set matching expectations, and honors her wishes with respect to matching.
Benefit package is thoughtful, considerate, and fair to the surrogate.
Communicates early and often, keeping the surrogate in the loop throughout the journey, including the screening process.
3rd party escrow account (not in-house) is fully funded prior to start of medications, and at all times throughout the journey.
Ownership is clear and transparent.
Allows the surrogate to set matching expectations, and honors her wishes with respect to matching.
(it's also super important to know, we're not trying to create Divas here, just helping surrogates be considered fairly
)
There are a couple of ways you could go about finding your agency…
You could do a Google search for "best surrogacy agency," but you'll likely get surrogacy agencies that are good at gaming Google search results for the search term "best surrogacy agency," which won't actually help you at all….
You can search Yelp or a reviews site, but you'll likely find agencies who send review links to only the surrogates that are happy with their journey, and often review sites give an inaccurate picture of how people really feel.
You could go to surrogacy review groups on Facebook, but when they're not full of "mean girls" making you feel dumb for asking legitimate questions, they're recommending their friends, who also happen to admin the group. That's not going to help you, either.
If you've already tried this, you know exactly what we're talking about. If you haven't, save yourself the trouble!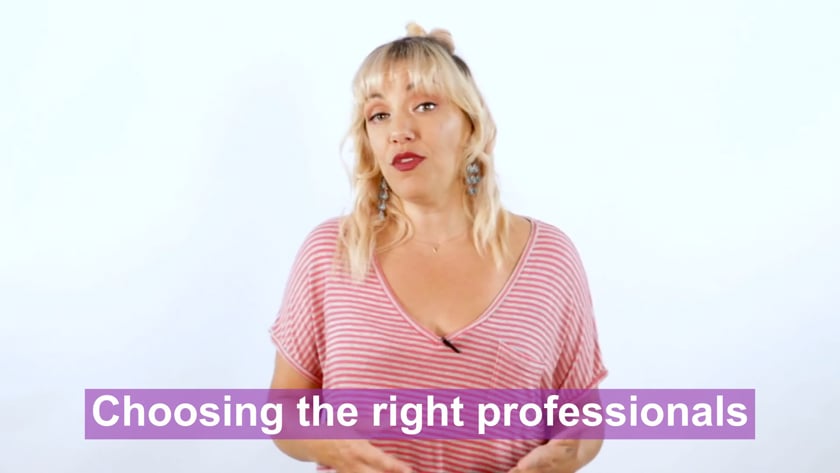 Sunshine talks about finding the right agency.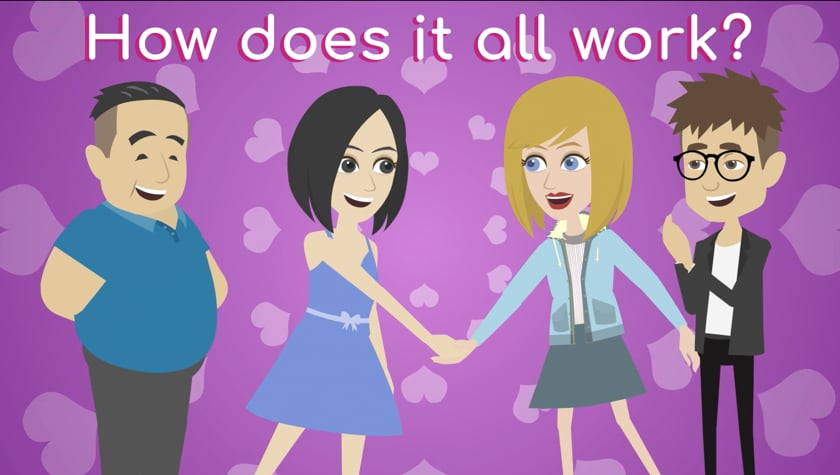 Learn how we help you choose from the best surrogacy agencies… as always, 100% free.
Ok then… so how do I find the best surrogacy agency?
That's literally what we do, and why we started Surrogacy Is…
We made it our mission to create a group that finds the best agencies, holds them to an even higher standard, and have them compete to become your agency.
This process requires them to put their best foot forward, and they're encouraged to treat you fairly and hold up their end of the bargain to continue to be a Surrogacy Is agency. It's that simple.
While the main goal of surrogacy is to help intended parents achieve their dreams, your dreams should be considered, too.
We help to ensure that they are.
You will chat with a Surrogate Advocate at Surrogacy Is… set your expectations and desires, and we will shop your profile to reputable agencies that meet your criteria and let us review those options with you, with absolutely zero pressure!
We hear all the time, "I wish there was a Surrogacy Is during my first surrogacy journey!" 
You don't know what you don't know about surrogacy, and it's a BIG process, with so many opportunities for things to go sideways, especially if you're trusting an agency that doesn't truly have your best interest at heart.
Protecting your best interest is our ONLY job. To educate you about what's important, connect you with great agencies, and keep everyone accountable.
But we're also here to support you, celebrate you, and if you don't know everything there is to know about surrogacy, that's okay!
We have your back, always!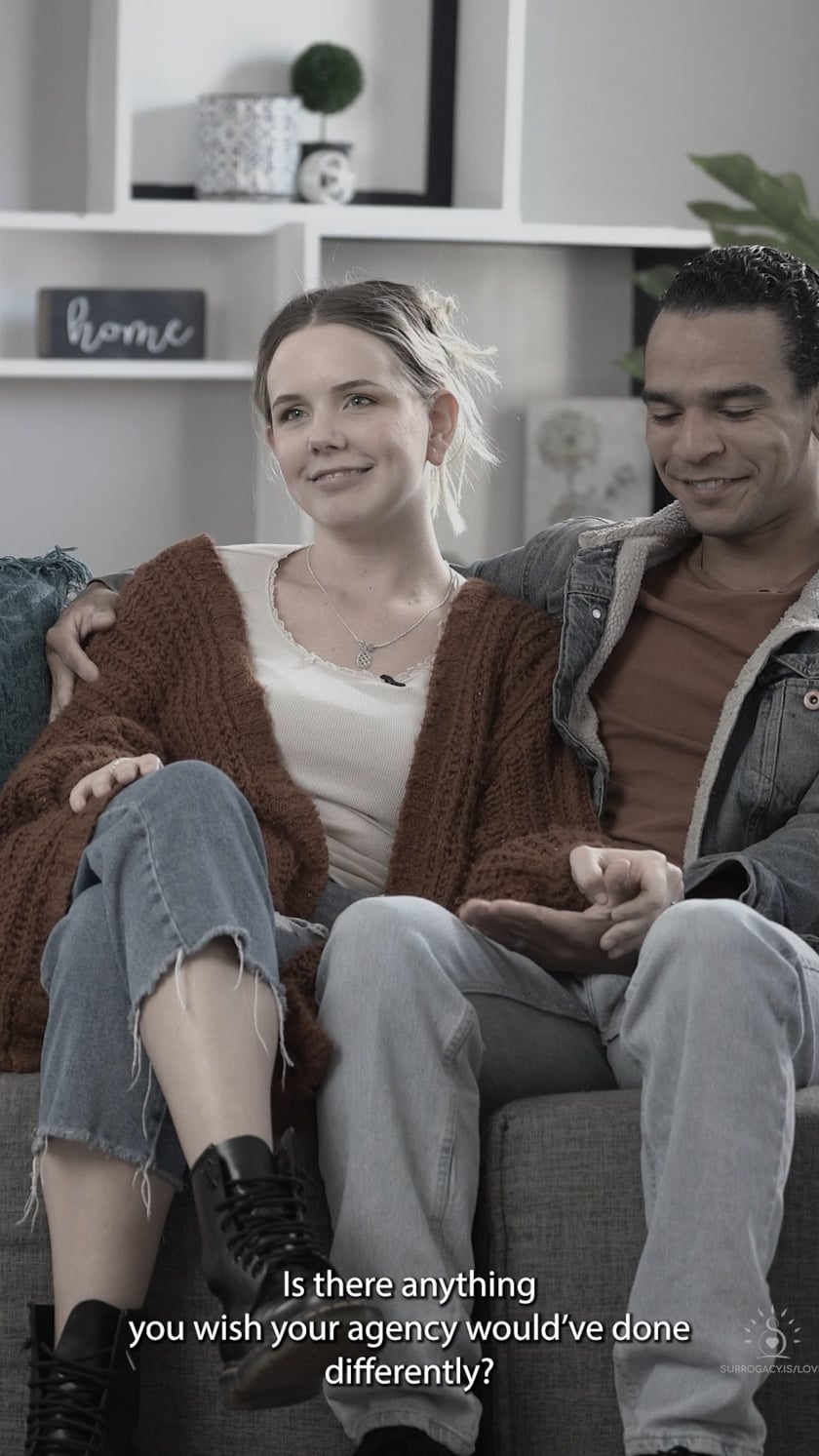 Scroll & click to view our real surrogate stories.
Never once have I felt like a number. I feel like they genuinely care about me and that we have been creating friendships.
In the initial first steps They focus on whether or not it truly is a good fit for you to be a surrogate and do not try to force anything.
Casey has played an integral role in my surrogacy journey. She advocates fearlessly for surrogates!
This is a very good organization that provides a further layer of support and protection through your surrogacy journey.
From the first conversation, Casey has been so helpful, so informative, so supportive.
The community is full of women on all stages of their surrogacy journey and it is an amazing community that has been built by the wonderful women of Surrogacy Is.
I was so confused on many different logistics with surrogacy, compensation, and how it worked getting matched. All of my questions were answered before I was matched with an amazing credible agency that truly has my best interest in mind.
Provides all the support and education you need to make informed decisions when it comes to surrogacy
Casey has been the biggest blessing. She's guided me in the direction I need to go, answered all my questions and really cared about my wants when looking for an agency.
Casey and Sunshine are the absolute best! They are extremely supportive of all of us no matter what stage of our journey we're in.
Check out more stories on Insta!
Take our short 8-minute quiz now.
What is Surrogacy?
Surrogacy is a process where a woman carries and delivers another person or couple's child. This pregnancy happens through in vitro fertilization (IVF), which means this woman does not have any biological connection to the baby.
The surrogate is the 'gestational carrier;' this means she is providing the womb to carry the embryo for the Intended Parents (IP's).
In surrogacy, there are Intended Parents, agencies, and surrogates.
The Intended Parents (IP's) are the individuals looking to build their family or bring a baby into the world. The agencies work directly with the IP's, helping them find the right surrogate candidates, coordinating with attorneys, helping with logistics (insurance, psychologists, contracts, etc.) and supporting them in the decision-making process. This way the IP's can focus on developing a relationship with the surrogate! And the surrogates are the incredible mamas who help make it all happen!
Is Surrogacy Is...❤️ an agency?
Not at all. We're Surrogate Advocates who support amazing moms in their surrogacy journeys. We help you choose from vetted, ethical surrogacy agencies who are motivated to do their best work for our candidates. 
We're like your experienced surrogate best friend, who can guide you through this process... 100% free. 
What are the requirements to become a surrogate?
We offer a quick (free!) quiz to help you see if you'd be a good candidate for surrogacy. Click here to take it now!
There are several requirements for surrogates (in order to protect the health of both the surrogate and the baby). You can find them on our requirements page.
Here are a few:
-        having at least one successful, full-term pregnancy
-        being within a recommended age range
-        having a 'healthy' BMI
-     free of tobacco and recreational drugs
-    having a strong support system 
To be honest, some of these requirements can be confusing (or, frankly, feel a bit limiting). So, once you take the quiz, if you have questions, feel free to reach out to us! We'd be happy to explain, provide clarity on your qualifications, or work with you on the next steps in your journey.
Why can't I be a surrogate if my BMI is higher?
We put 'healthy' in quotes for a reason—because what's considered 'healthy' is so different for each person! And, depending on a myriad of other factors, you may not need to fall exactly within this range.
However, a BMI between 18-32 is recommended because this is what is considered medically healthy for a surrogate undergoing IVF and other treatments along the journey.
A BMI that falls under the range may be too low for a safe pregnancy and delivery. It may also point to underlying health conditions for the surrogate. A higher BMI can impact the effectiveness of the IVF treatment, how your body responds to the medication, and ovarian function in general. A higher BMI can also lead to pregnancy and birth complications, too, which is why this requirement is set–not only for surrogates but at all fertility clinics. 
In short, the BMI range is all about ensuring the healthiest pregnancy possible. 
I qualified. What is my next step?
First of all congratulations! Only 4 out of 10 women who take the quiz meet all of the requirements, so it's super rare to have both the heart and the health history to qualify as a surrogate! 
The next step after passing our 8-minute quiz is to schedule a Q&A with one of our awesome surrogate advocates. They're experienced surrogates, too! They'll walk you through the whole process, help to build your profile, determine your ideal compensation, and match you with the best agency out there specifically to match your unique wants, needs, and personality. 
Can I be a surrogate if I had a tubal ligation?
Yes! You can become a surrogate if you've had tubal ligation.
Tubal ligation is a surgery that involves cutting and tying the fallopian tubes (which prevents an egg from entering the uterus or sperm from passing from the tube to the egg).
In surrogacy, pregnancy happens through IVF—where the fertilized egg/embryo is transferred directly to the uterus—which doesn't involve the tubes at all! So, in short, you can still bring your IP's baby into the world even after tubal ligation.
How do the payments work and how much are surrogates compensated?
Typical compensation packages for surrogacy consist of a base compensation ranging from $45,000 – $75,000, based on several factors plus additional payments for milestones leading up to and throughout the pregnancy, such as medication start, embryo transfer, maternity clothing at second trimester, and more.

All expenses are paid for the surrogate to meet with the parents' IVF doctor for an in-person medical evaluation. If travel is required, those expenses are paid for as well as a per diem for meals and expenses.

Compensation and Benefit Packages typically start once legal contracts are signed and a trust account is fully funded with the entire surrogate compensation and expenses. 

Surrogates receive their base compensation in monthly installments throughout the pregnancy. 
Read more about surrogacy compensation: https://surrogacy.is/compensation/
Will my eggs be used?
No, your eggs won't be used in the surrogacy process.
There are two types of surrogacy—traditional and gestational—and with gestational surrogacy (the type of surrogacy we focus on!), the IP's eggs and sperm will be used.
So, in short, the surrogate will not be biologically related to the baby at all.
Why does my spouse/partner need a background check?
Although it might seem strange that your significant other needs a background check, this is a requirement in place to protect all aspects and all individuals in the surrogacy journey.
A background check (both for the surrogate and her spouse) helps to ensure the safety of the environment for surrogate and baby during pregnancy and birth.

(Don't worry, the Intended parents undergo a background check too!)
Are there limits to how many live births or c-section I can have?
Yes, you can't have more than 2 C-sections (or 3 with a clearance letter from your OB) or more than 6 live births
Do I need to be COVID vaccinated?
There are a few required vaccinations for surrogacy: TDAP, Varicella (chickenpox immunity), MMR (measles, mumps, rubella). Others, for example flu and COVID are flexible.
Some IP's may have specific requirements for their surrogate to ensure safety during pregnancy and delivery, or to match their lifestyle and values.
It's best to first take our short quiz to see if you qualify as a surrogate candidate. When you take the quiz, you'll be able to see and understand the basic requirements.
From there, we will connect with you to learn your goals, perspectives, and values—and connect you with an agency  that honors your choices.
What are the age requirements for surrogates?
Must be between the ages 21 - 45
Every prospective surrogate must be at least 21 years old before she can be approved for surrogacy. This minimum age requirement is set by the American Society for Reproductive Medicine, based on what experts have identified as the best indicators of success for a gestational carrier.

But most importantly age restrictions exist only to protect the surrogate and the baby's health and give the best chance for successful outcomes! 
Do I need to be a US citizen to become a surrogate?
To become a surrogate, you need to be a U.S. citizen or U.S. permanent resident.
Can I be a surrogate if I'm a single mother?
Yes! You absolutely can be a single mom and a surrogate. You just need to make sure you have a good support system. You might need emotional support or potentially someone to be with your kids while you are attending appointments or delivering your intended parents' magical, miracle baby.
Will I be the one paying for medical expenses?
No. All medical expenses are covered by insurance or the intended parents/agency. All expenses are paid for the surrogate to meet with the parents' IVF doctor for an in-person medical evaluation. If travel is required, those expenses are paid for as well as a per diem for meals and expenses.
Also, before surrogate pregnancy, typical benefits & compensation can include:
Monthly non-accountable allowance starting at $250+ per month throughout the journey

Mock Cycle Fee starting at $500+

Medication Start Fee starting at $500+

Signing and other bonuses starting at $1000+

Embryo Transfer Fee starting at $1000+

Health Insurance Monthly Premium (actual cost)

Legal Counsel (actual cost)
What if the intended parents change their mind? Will I be stuck with the baby?
Parents that have decided to choose surrogacy have already been through a lot! The couples that I carried for had already fallen in love with the EMBRYOS before they transferred them to my uterus. They knew the sex of the future baby, and that they had all the normal chromosomes they should have.  They knew for a decade before trying surrogacy that they would find a way to bring those embryos to life. And that's the story of a lot of those couples. They have invested so much time, hope, tears, and resources to make it possible for their children to be born. They will never change their mind about it!  But if they did (which they won't!) there are fully enforceable legal contracts in place, as well as a fully funded trust account that has your entire compensation and medical expenses in it before you even begin IVF medications. The legal contract even has provisions in place for a next of kin, should anything happen to the parents before the baby is born, so there is someone ready and able to take them home and love them when they are born. When you get to the matching stage and hear the parent's stories, you will see. Intended parents love their children just as much as we love our own.
How does gestational surrogacy work?
A gestational surrogate becomes pregnant via IVF. The embryo is created in a lab, where the intended mother or donor egg is fertilized with the intended father or donor's sperm. The embryo is then implanted into the surrogate's uterus. With this method, the surrogate is not related to the baby. The majority of surrogacy arrangements are gestational these days. 
Won't I get attached to the baby?
At first glance, it would seem obvious that a surrogate would get attached to the child, right?!
But as a surrogate, you go into the process with eyes wide open to the fact that the child you are caring for is not your own.There is not that sense of yearning you have when you're carrying your own child, wondering if it will have your eyes or your husband's nose. You are not choosing the baby's name. You're not imagining all of the big moments the way you do with your own sweet babies!
You go into the pregnancy in a very non-romantic, science-based way, and you know that this kid's parents loved her before she was ever conceived, and fought so hard to make her life a reality.
In fact, you probably will feel more attached to the intended parents, and not the baby.
Do I need to be close to you or my agency?
Nope! We partner with agencies all over the US, who work with surrogates, intended parents, and hospitals all over the US.
If you prefer a local match or less travel, we will help you find agency options that meet your needs, but geography won't hurt your ability to 
Does it take a long time to get matched?
Once we review your agency options with you and you choose your ideal agency, you'll complete their intake process until you're cleared to match. There are a lot more intended parents than surrogates, so matching is usually fairly quick for surrogates. From the time you complete the intake process to match, it takes about 30 days on average. 
Do I get to choose the Intended Parents I help?
💯 you do! We work hard to find you the right agency who has the type of intended parents you want to help. We have a great relationship with our agencies, and they know how important it is to us that they find you the intended parents you're hoping for!
Are all surrogate advocates the same?
While there are very few companies who call themselves surrogate advocates, we're definitely not all the same. For example, Surrogacy Is...❤️ is founded and privately owned by experienced surrogates whose singular focus is to advocate for other women entering this process, in the way we wish we'd had when we were starting out.
At Surrogacy is... being a surrogate advocate is not a "gimmick" or a sales pitch. It is in the DNA of each member of our organization, and our sole purpose for existing. 
While there are others out there who call themselves "surrogate advocates" most are owned or funded by agencies whose interest is to recruit surrogates into their program, whether or not it's the right and best fit for each surrogate.
Take our short 8-minute quiz now.