for an incredible journey.
for an incredible journey.
Do you qualify? Take our short 8-minute quiz!
…and we're not a typical surrogacy agency. That's why surrogates choose us first.
And it's why we have one of the best surrogate support platforms in the industry.
For the last 3 years, Surrogacy Is has been inspiring the most amazing moms to become surrogates, helping them find their perfect agency, and supporting them along their surrogacy journey, at no cost to them.
That's how we've helped over 1500 candidates start their surrogacy journeys since 2020.
And in our search to find the "perfect agency" for the incredible moms who choose to become surrogates, we've learned so much. We've learned how some of the most solid and supportive agencies thrive, and we've learned where many break down, even the best ones.
And in this search, we've realized something… to find our ideal agency, we needed to create it ourselves… and we did just that.
Scroll & click to view our real surrogate stories.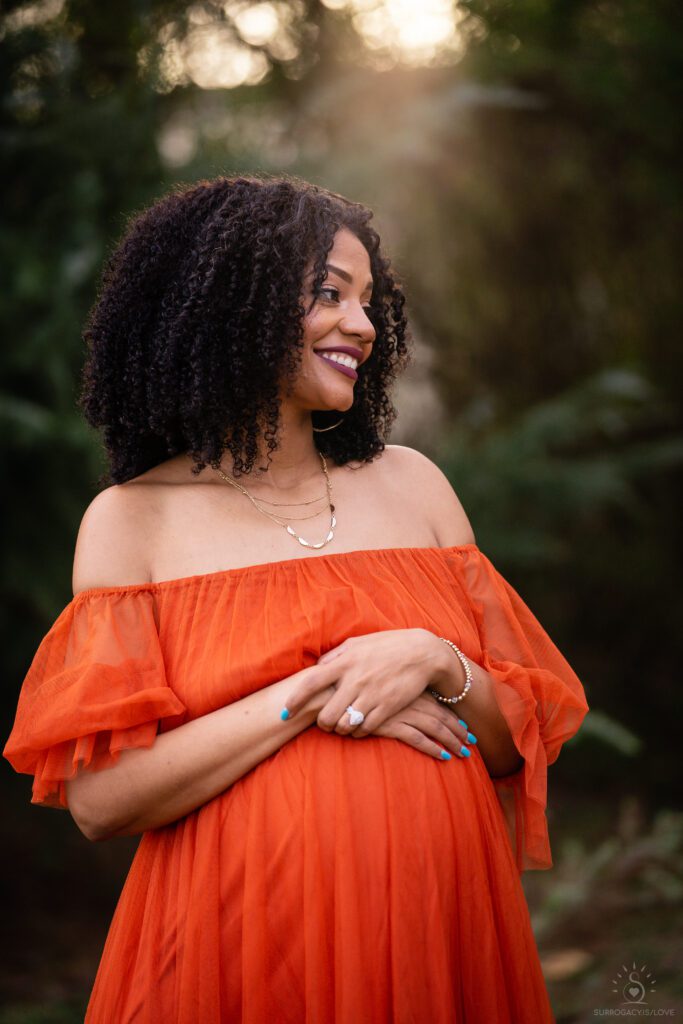 We've designed our agency with YOU in mind…
We will be honest about whether or not we have parents who are looking for candidates just like you. If we don't have the right match for you, we can share your profile with our partner agencies that we've vetted and trust, so you don't waste hours filling out long-form applications only to be turned away or ignored or worse — land with an agency you regret!
We insist on stellar communication…
From your first contact with your Surrogate Advocate, through Intake, Matching, and Journey Coordination, you will always be up to date and have clarity on what's coming next. If you have questions, you can count on us to pick up the phone or reply to your text or email the same day.
We help you find fair surrogacy compensation
We help you to set your base surrogacy compensation to make sure it's fair and you are getting what you deserve for the generous gift you're giving! Aside from your base, our benefit package is thoughtful and among the best (if not THE BEST) in the industry, because it was designed by surrogates who know the sacrifice it takes to help someone bring their baby into the world.
We're with you every step of the journey
We provide free coaching to navigate the complex journey, through webinars, our online groups, and one-on-one calls whenever you need it! Each of our Surrogate Advocates are experienced surrogates themselves. Our Journey Coordinators have years of experience under their belts, and bring unique skills to the table such as a background in Social Work, Midwifery, and Mental Health. Our team is cohesive and committed to providing wrap around support for parents and surrogates on this once in a lifetime journey. Take our short 8-minute quiz!
Surrogate Advocate & Experienced Surrogate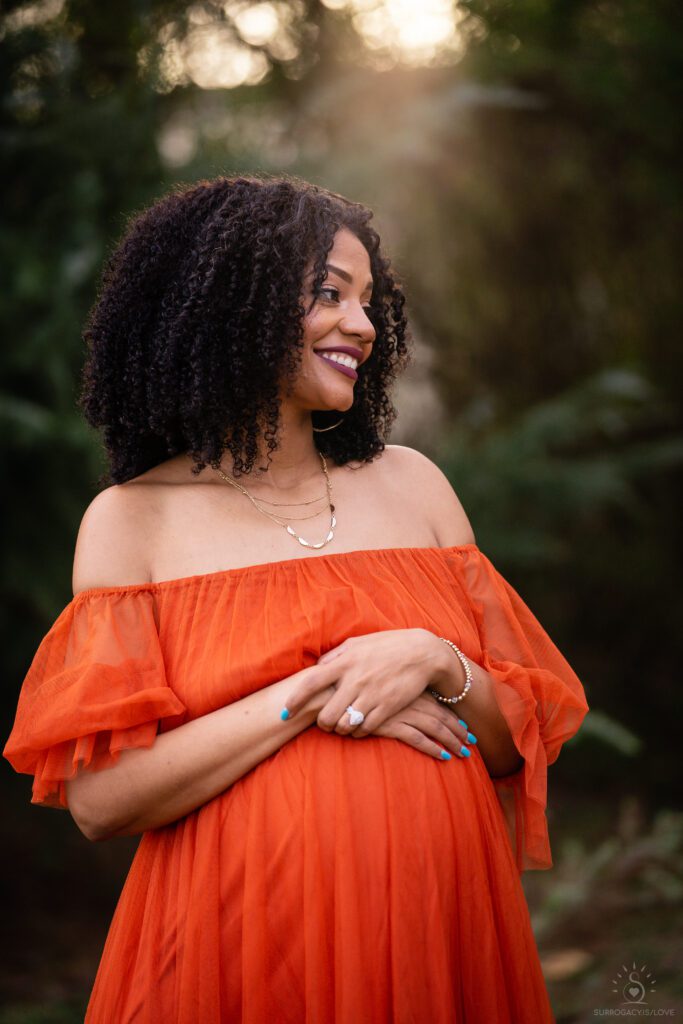 (The content above has been updated to better fit our definition of what a surrogate advocate is. To see our original copy, click here.)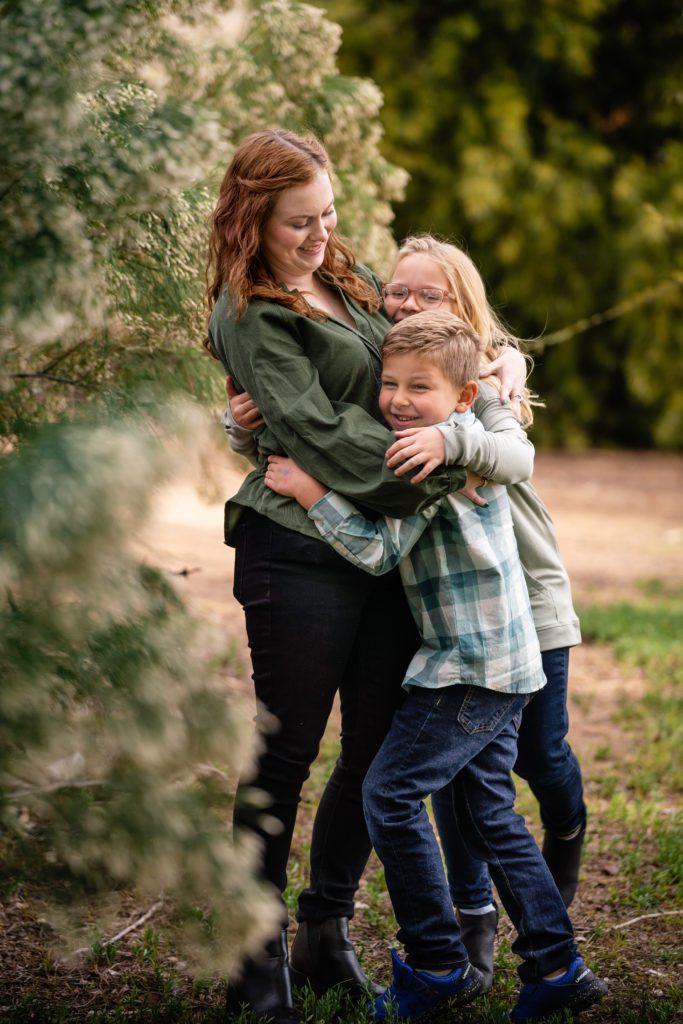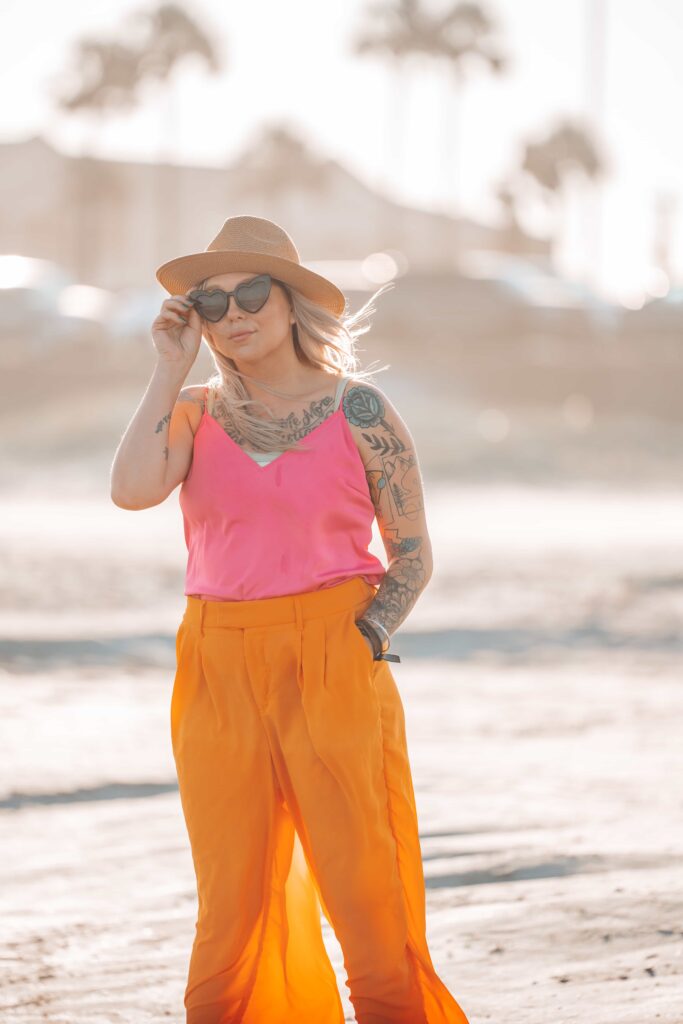 The journey of surrogacy is an amazing, life-changing experience.
Moms get to help another family get started while bringing herself the opportunity to do the things she's always dreamed of for her own family.
Every single woman who volunteers to take on this journey to help another family become whole, does so with lots of different ideas, expectations, and motivations.
Whether you've seen first-hand the struggles of infertility for someone you love and care about, or you are simply exploring the idea out of curiousity, it's important that you are informed about the process, the risks, and the rewards of helping someone else in such a tremendous way.
As much as intended parents have ideas about who they want their surrogate to be, and how they imagine her lifestyle and values while caring for their unborn child, surrogates also have expectations and hopes for the type of family they want to share this journey with. It's our goal to connect amazing moms with the right surrogacy agencies to bring their dream to life, too.
We believe with all our hearts that surrogacy is family, sisterhood, strength. Surrogacy is… Love. A good surrogacy agency matches surrogates with hopeful people who want to have a baby. They thoroughly screen potential surrogates and parents and guide them through the entire process, including timely disbursement of funds to the surrogate, and providing support until a short while after delivery.
BUT, NOT ALL SURROGACY AGENCIES ARE CREATED EQUAL.
There are so many parties involved in the delicate emotional, legal and financial process and agency oversight is a must.
The right agency will make sure all medical bills are taken care of by the trust and escrow so that nothing remains on the surrogate's shoulders after delivery.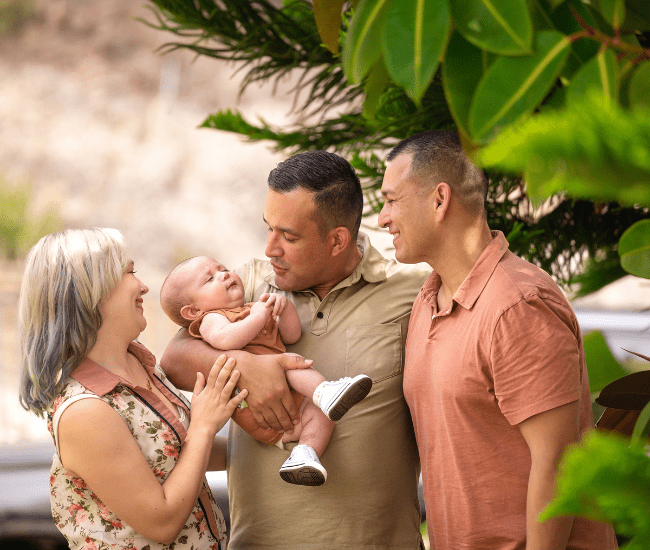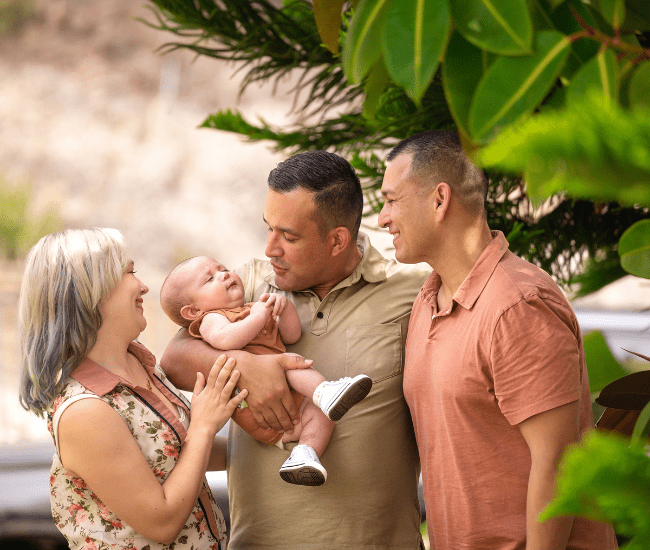 Unlike going directly to any other agency, we have your best interest in mind from the jump. If we can't meet what you're looking for, we're not afraid to tell you — but not just that, we're equipped to help you find it through one of our trusted partner agencies! 
Whether you find yourself fitting in perfectly with our program, or you choose one of our trusted partners, the agency will be responsible for communicating between attorneys, doctors, psychologists and others to make sure everyone is in the loop at all times so you don't have to balance all the details.
Many fly-by-night agencies (and even some long-established "dinosaur" agencies!) are more focused on collecting their fees than they are on helping people. They are competing for the same pool of potential surrogates and intended parents and they are great making a sale, but not so great at delivering service.
Surrogates and Intended Parents who fall for their alluring ads and false promises can end up having to fend for themselves after matching.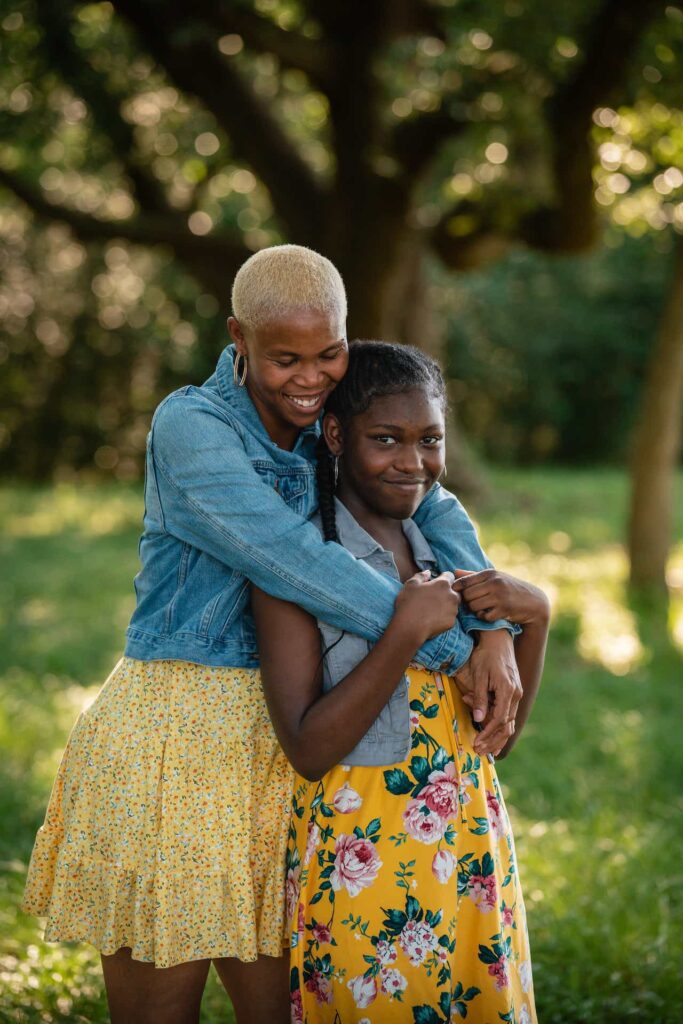 Our founders have been surrogates 2 and 3 times each, and have worked closely with dozens of agencies throughout their careers.
Our Surrogate Advocates, who are also experienced surrogates, know what it's like to be in your position both as novice first time surrogates and with more experience.
We know what it's like to pick an agency and wonder, "was that the right choice? Did I choose the right agency?"
Sometimes you don't know what you don't know, so we're here to help you decide, whether it's our program, or one of the vetted agencies we partner with. You will land in a safe place with real people who will consider what you want out of your surrogacy journey, and help you get there.
We've been called "Surrogacy Doulas"… we think that fits us well!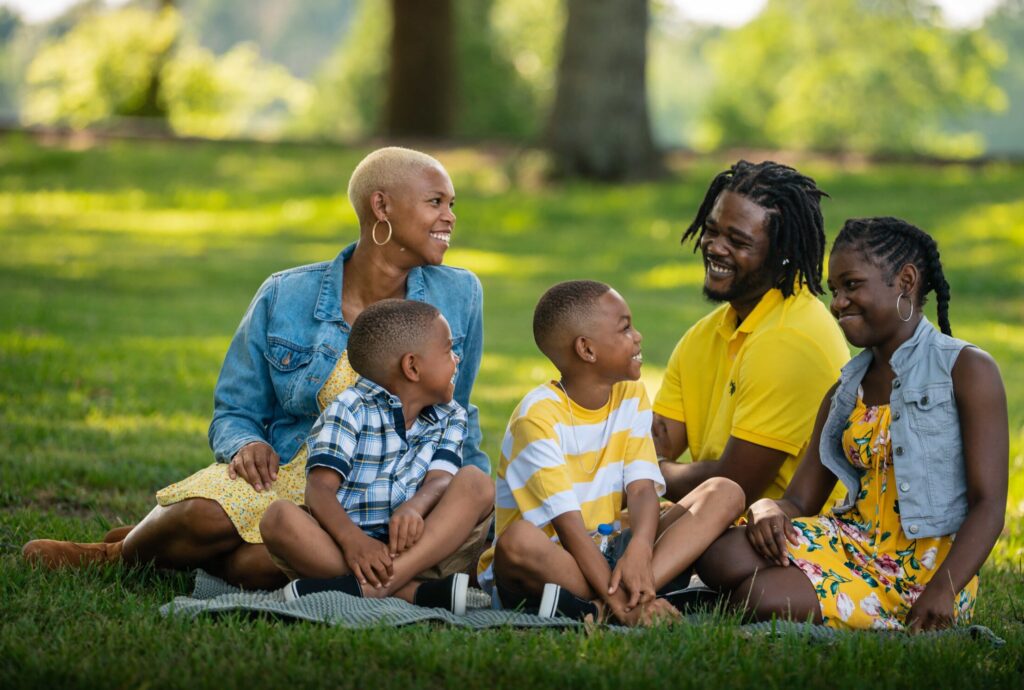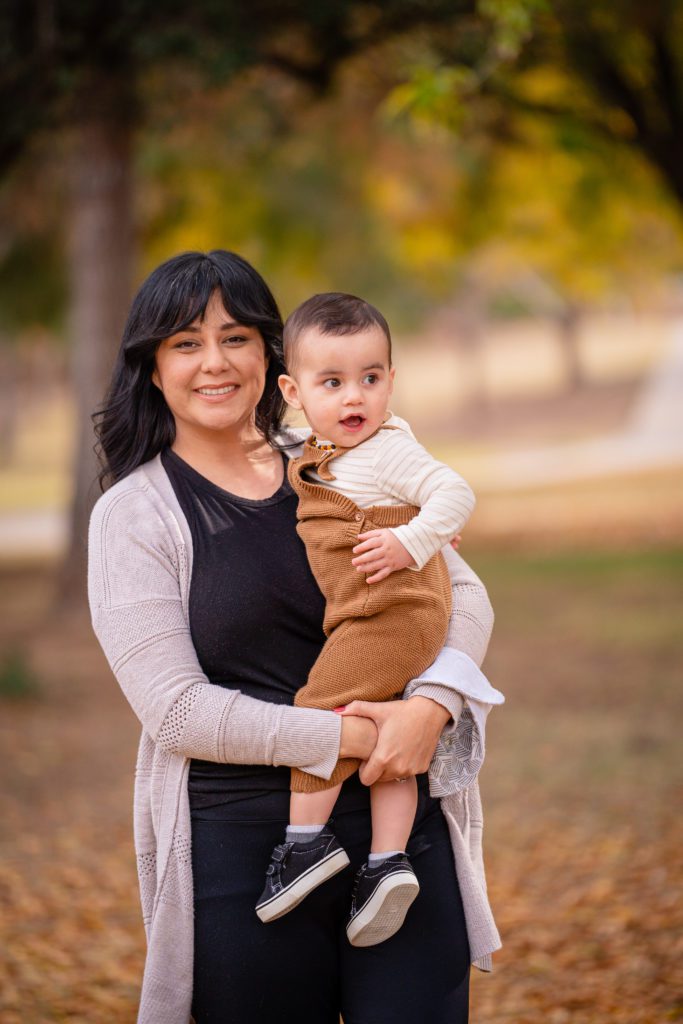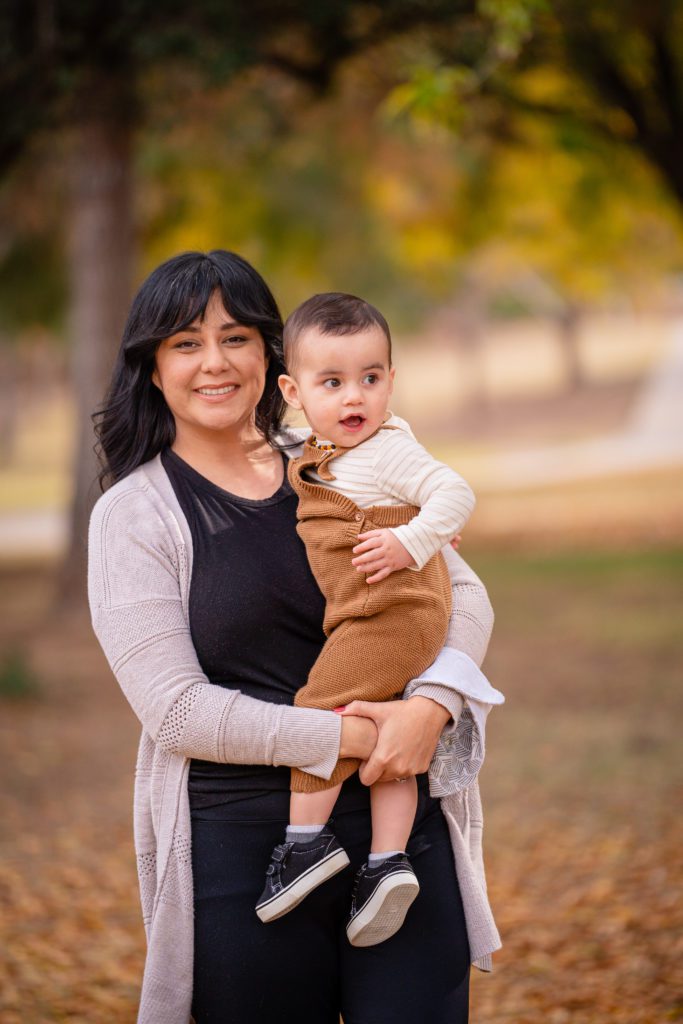 Our short quiz will make sure you meet the deal-breaker requirements for any reputable agency, and it will also tell us which agencies you will qualify for and which ones you won't.
While the basic guidelines are the same across the board, every agency is looking for certain types of candidates to match with their intended parents, and some have stricter BMI or Lifestyle requirements than others.
Your time is valuable and so are YOU!
See if you qualify to be a surrogate!
We're looking for unicorns like you
You may not realize it, but your body's ability to create a healthy baby AND bring it into the world isn't just amazing — it's rare.
You may not have felt special as you struggled to see your feet and you stopped fitting into your bras, but we promise: you really are so, so freaking special.
And we need moms just like you to bring joy to a family in the making and to your family as well.
Take our short 8-minute quiz!
Never once have I felt like a number. I feel like they genuinely care about me and that we have been creating friendships.
In the initial first steps They focus on whether or not it truly is a good fit for you to be a surrogate and do not try to force anything.
Casey has played an integral role in my surrogacy journey. She advocates fearlessly for surrogates!
This is a very good organization that provides a further layer of support and protection through your surrogacy journey.
From the first conversation, Casey has been so helpful, so informative, so supportive.
The community is full of women on all stages of their surrogacy journey and it is an amazing community that has been built by the wonderful women of Surrogacy Is.
I was so confused on many different logistics with surrogacy, compensation, and how it worked getting matched. All of my questions were answered before I was matched with an amazing credible agency that truly has my best interest in mind.
Provides all the support and education you need to make informed decisions when it comes to surrogacy
Casey has been the biggest blessing. She's guided me in the direction I need to go, answered all my questions and really cared about my wants when looking for an agency.
Casey and Sunshine are the absolute best! They are extremely supportive of all of us no matter what stage of our journey we're in.
Check out more stories on Insta!
Founder, President, 3x Surrogate
She's been a surrogate three times and she's going to help make your surrogacy journey as magical as it should be.
Sunshine is fiercely independent, pragmatic and resourceful. As a teen mom, she earned her Bachelor's degree in English Education from CSULB and went on to teach High School English, empowering students who needed to feel seen and heard by teaching them the art of written expression.
It was the example of a friend that inspired Sunshine to go out on a limb and try something as "crazy" as surrogacy and it absolutely changed her life for the better.
Sunshine has helped to bring four babies into the world, completing two families, across two continents, not including her own!
Now she is using her passion and experience to advocate for and support women in realizing their dreams of creating the most beautiful life they can for their families.
Founder, Vice President, 2x Surrogate
Everyone needs a mama, and at Surrogacy Is… that mama is Casey.
Casey Bojorquez is a big-hearted wife, mama, two-time surrogate, Co-Owner and Vice President of Surrogacy Is,. . . which really means she's the go-to lady for anything and everything related to surrogate connection and community.

Casey joined forces with Sunshine and Kyle at the end of 2020 with the goal of providing a more comprehensive surrogate outreach and community focus to the company. Since the start of the partnership, she's helped steer the direction of Surrogacy Is… to create a space where surrogates are truly advocated for and supported—every step of the way.

When Casey's not making waves for surrogates, she can be found spending time with her family, at the beach or on another adventure finding a great hiking trail!
Founder, CEO, CMO, Husband to 3x Surrogate
(that counts, right?)
Kyle is our OG surrogate-skeptic-turned-unashamed-cheerleader at Surrogacy Is…
He's a dedicated father, husband, and 'wizard behind-the-curtain' of everything you see at Surrogacy Is. Motivated, logical, and hardworking, Kyle loves knowing how his team is making a difference every day.
As he'll often share, he initially thought his wife, Sunshine, was crazy when she first said she wanted to be a surrogate. . . but after seeing the impact of surrogacy and the lives that were truly being changed, he was on board. And since then, has tirelessly helped build a company at advocates for the most integral part of surrogacy—the surrogates.
Kyle recently moved from San Diego to just outside of Savannah, Georgia with his incredible wife, Sunshine, their daughter, Jasmine, and their dogs, Dee Dee and Adora. When he's not putting out fires, answering emails, or jumping on Zoom calls, he can be found trying to plan a "little party" or cruising the saltwater rivers of the Low Country. Despite now living in The South, he's only said "y'all" once. Kristina's surrogacy story
Kids talk about surrogacy
Cheyenne's surrogacy story
Yamilet's surrogacy story
Sunshine's surrogacy story
Take our short 8-minute quiz now.
Take our short 8-minute quiz now.