If you are considering becoming a surrogate in Washington state, you're in luck because gestational surrogacy is legal in Washington under the Uniform Parentage Act. The law outlines a clear path towards a seamless legal transaction between the intended parents and the surrogate.
This guide is intended for Moms who want to know how to become a gestational surrogate in Washington and help a couple start a family. Our goal is to relieve all the confusion and overwhelm and leave you well informed and ready to start your surrogacy journey.
Our online platform makes it easy for Moms to apply to become a surrogate and have access to a support group of experienced surrogates all for free.
Whether you're in Seattle, Spokane, Tacoma, Bellevue, Kent, Everett, Renton, Kirkland, Vancouver, or anywhere in Washington, we got you covered.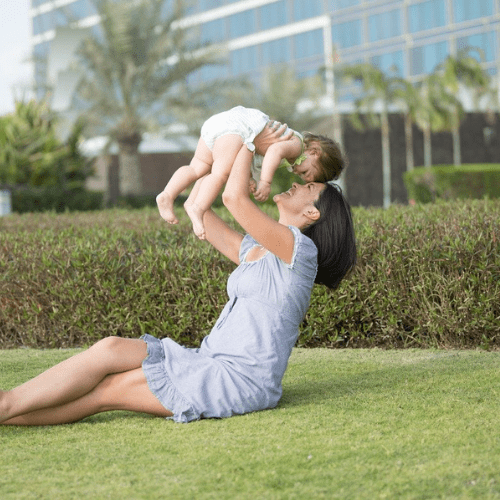 If you're reading this, that means it has crossed your mind and you are considering becoming a surrogate. It is a noble act and if you have the ability and meet the requirements, I say go for it. I remember my first journey into surrogacy and it was scary and magical at the same time.
I was apprehensive at first but then after some time, I fell in love with the fact that I was helping a couple build a family and that made me even more careful of my pregnancy. And when I finally delivered the twins and saw the happiness and love in their daddies' eyes, I knew I did the right thing.
As of now, there are hundreds of couples in Washington state who are looking for Moms just like you to help them start a family. Regardless of the type of relationship you want to have with the intended parents, you will most likely have your pick of families to help who want exactly the same thing you do.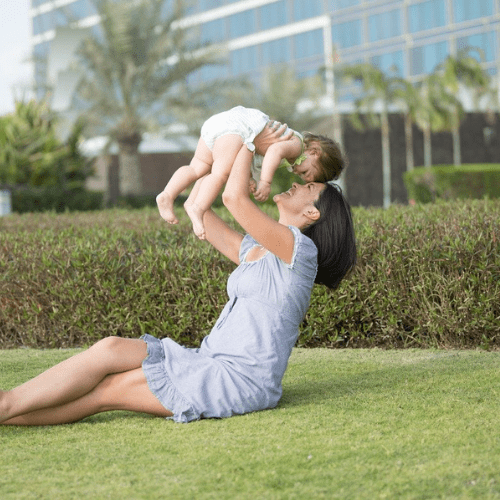 Why Become A Surrogate in Washington State
One of the things that you should be aware of when considering becoming a surrogate are the state laws. In Washington state, surrogacy is legal and the laws work to protect the intended parents, the surrogate, and the baby.
At birth, the intended parents and surrogate are required to complete the Washington State Surrogate Birth Filing Form to establish parentage. Laws make everything easier and give you a certain sense of security that you will be taken care of no matter what.
Washington is also home to some of the best IVF clinics in the US and has a great history of success in fertility treatment.
Let's just say, Washington is one of the most surrogate friendly states.
The Surrogacy process in Washington
Working with a surrogacy agency is the best way to start your surrogacy journey. Agencies communicate with doctors, psychologists, lawyers, and other people involved on your behalf so nothing falls through the cracks. They also keep your compensation in escrow and keep track of and submit your reimbursements to make sure that you get paid on time.
The challenge, though, is finding the right agency to work with because not all of them are created equal. Like in any other industry, there are good eggs and bad eggs.
Process wise, the application process is long and will require a lot of effort from you. There is also a good chance that you will get declined after spending a considerable amount of time and effort already.
I know because that was what happened to me during my first surrogacy journey. That brings us to…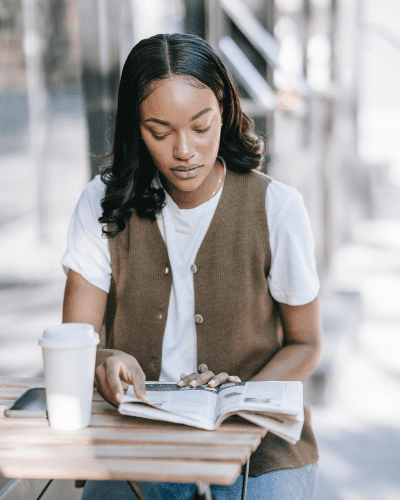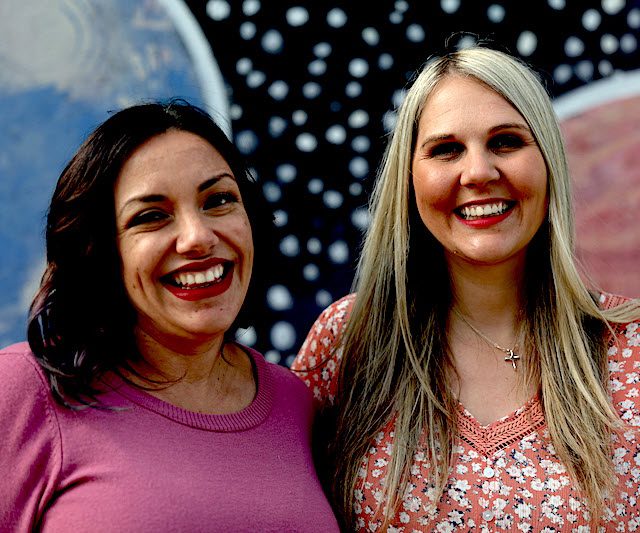 My business partner and I started Surrogacy Is with the intention of making the application process very easy for Moms who are looking into surrogacy in Washington state. We took away the long arduous process of filling out application forms after application forms and getting declined by one agency and another and another, simply due to their preferences and not your qualifications.
With us, you simply fill out a survey to see if you qualify generally and we will be the one to look for a surrogacy agency on your behalf. At no cost to you.
We are partnered with multiple surrogacy agencies in Washington state and each of them have varying requirements. Sometimes, you get declined not because you're not qualified but because they are looking for certain things that the intended parent clients are requesting.
So instead of having you run around from one agency to another, we simply submit your file to the surrogacy agencies we know are looking for someone like you. Then, we present your options and help you get connected with the option that feels like the best fit to you.
Surrogacy Requirements in Washington
Like I said earlier, agencies have specific things that they look for as requested by the intended parents but there are also general requirements that you need to meet in order to become a surrogate.
21 to 40 years old.
BMI 19-30
Have had at least one successful delivery.
Parenting at least one child.
No major pregnancy complications as documented in medical records.
No more than 2 C-sections (3 with a clearance letter from your doctor.)
No more than 6 vaginal deliveries
Drug and smoke free.
No history of cancer
No history of mental illness
Not under significant medication.
U.S. Citizen or Permanent Resident
No criminal record
Financially stable
Fill out the survey to see if you qualify. If you do, we'll take care of matching you with a surrogacy agency. One of our specialties is finding an agency that provides the best compensation.
Surrogacy Compensation in Washington
Compensation is one of the most appealing aspects of surrogacy. I must admit, compensation was what drew me to it at first but then your emotions will get on the driver's seat and will make you want to do more. If only I still can, I will continue helping couples start a family through surrogacy.
Surrogates in Washington state get paid between $40,000 to $65,000. Experienced surrogates and those who carry twins are paid more.
You get:
Medication start fee.
Allowance for clothes
Transportation allowance.
Child care allowance.
Food allowance.
Health insurance.
And more…
Compensation and benefits are agreed upon prior to signing an agreement.
I'll let you in on a little secret 🙂 I was able to pay for a down payment on a home and took my family on multiple trips abroad because of surrogacy.
Washington State Surrogacy Laws
Compensated gestational surrogacy and traditional surrogacy is permitted in Washington State under the Washington Uniform Parentage Act as long as they comply with the statutory framework. Under the Uniform Parentage Act, the rights of the surrogate, the intended parents, and the child are well protected and addressed in the surrogacy agreement.
What is included in the surrogacy agreement?
That the surrogate agrees to become pregnant by means of assisted reproduction.
That the surrogate and her spouse, if any, will not claim parentage of the child.
That the spouse must agree to the obligations imposed to the surrogate.
That the intended parents will be the exclusive parents of the child after birth.
That The intended parents will assume financial responsibility for the child after birth.
That the surrogate has the right to make health & welfare decisions regarding her pregnancy.
Must include all parties rights under RCW 26.26A.700 through 26.26A.785
For the complete surrogacy agreement content, click HERE.
Eligibility to become a surrogate under Washington State Law.
Below are the general requirements as stated in RCW 26.26A.705 but, as mentioned, surrogacy agencies will have their own set of requirements based on the requests of intended parents.
(1) To execute an agreement to act as a gestational or genetic surrogate, a woman must:
(a) Have attained twenty-one years of age;
(b) Previously have given birth to at least one child but not enter into more than two surrogacy agreements that result in the birth of children;
(c) Complete a medical evaluation related to the surrogacy arrangement by a licensed medical doctor;
(d) Complete a mental health consultation by a licensed mental health professional; and
(e) Have independent legal representation of her choice throughout the surrogacy arrangement regarding the terms of the surrogacy agreement and the potential legal consequences of the agreement.
(2) To execute a surrogacy agreement, each intended parent, whether or not genetically related to the child, must:
(a) Have attained twenty-one years of age;
(b) Complete a medical evaluation related to the surrogacy arrangement by a licensed medical doctor;
(c) Complete a mental health consultation by a licensed mental health professional; and
(d) Have independent legal representation of the intended parent's choice throughout the surrogacy arrangement regarding the terms of the surrogacy agreement and the potential legal consequences of the agreement.
Termination of Gestational Surrogacy Agreement.
Termination of a surrogacy agreement is possible but not for reasons like you just changed your mind especially if the process has already started or you are pregnant already. This is one reason why we are a little bit strict when qualifying here at Surrogacy Is because we want you to be absolutely ready both physically and mentally to go through a journey.
We provide free advice and support to those who want to become surrogates but are still having second thoughts.
That being said, under the law a surrogacy agreement may be terminated.
Before an embryo transfer.
After an unsuccessful embryo transfer.
After termination, all parties are released from the agreement except for any reimbursables incurred by the surrogate.
The surrogate and her spouse, if any, is free from any liability or liquidated damages except if there was fraud.
I would ask if you are ready to become a surrogate but let me just tell you this. You have the power to bring happiness and unconditional love to a couple that otherwise would never have the chance to start a family.
Take the quiz and give a gift of family today.