Delaware is one of the best states for surrogacy so if you are thinking of becoming a surrogate and you are in Delaware, lucky you. In this article, we'll be talking about how to become a surrogate in Delaware: the process, the laws, requirements, compensation, and most importantly, how you can get support and guidance from experienced surrogates — all for free.
Who is this guide for? Amazing Moms who have the heart to help couples and individuals start a family. Unlike many of us, a lot of people will never have the chance to build a family without help from caring Mom's like you.
Our goal is that by the time you finish reading this article, you are informed enough to make a decision and push through with your plan on becoming a surrogate in Delaware.
We serve and support every Mom who wants to become a surrogate, no matter where you are in Delaware. Be it in populated cities like Wilmington, Dover, Newark, Middletown, Pike Creek, Bear, North Star, or in less populated areas like Farmington, we got you covered.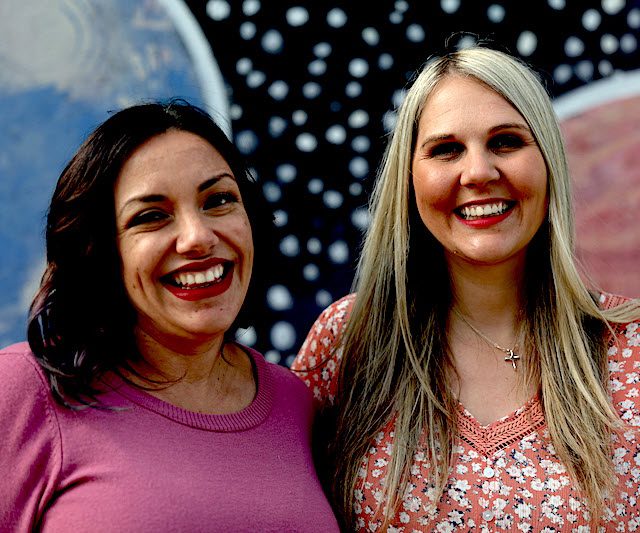 Surrogacy Is is a support organization for surrogates by surrogates. My name is Sunshine and I started this company with my good friend and fellow surrogate, Casey. We have been surrogates 3 times and 2 times respectively, but we've also been working in the industry for a long time, so I am confident to say that we have the experience and the knowledge to help you through the process.
When I became a surrogate for the first time, I had to fill out multiple forms from multiple surrogacy agencies only to end up getting rejected by some and accepted by others, seemingly quite at random. And these forms can be soooo long that filling them out is a challenge in itself. Imagine doing it over and over again because you keep getting rejected.
Just to be clear, rejections does not necessarily mean you are not qualified to become a surrogate. It could mean that the surrogacy agency you are working with is looking for specific requirements as requested by the intended parents, or the IVF clinics they work with have specific requirements beyond the scope of the ASRM guidelines.
Getting approved to become a surrogate in Delaware when you don't know what each agency is looking for can be frustrating, and that's the problem that we solved. With us you simply answer a survey to see if you meet the basic qualifications, get in touch with us, and let us do the hard work of finding a great surrogacy agency that is looking for someone just like you.
Is Surrogacy Legal in Delaware?
Yes, under the Gestational Carrier Agreement Act.
"The purpose of this subchapter is to establish consistent standards and procedural safeguards for the protection of all parties to a gestational carrier agreement in this State and to confirm the legal status of children born as a result of these agreements. These standards and safeguards are meant to facilitate the use of this type of reproductive agreement in accordance with the public policy of this State."
The state of Delaware made sure that the surrogate, the intended parents, and the unborn child are all protected under the law. Everything is thought of and addressed including the rights and responsibilities of parents, non-compliance to obligations by the parties, contract requirements, eligibility, and more.
Rest assured that becoming a surrogate in Delaware is a road to a potentially wonderful and magical experience.
Surrogacy Requirements in Delaware
Surrogacy agencies will have different requirements based on the needs of the intended parents but, generally, you should be able to meet the requirements below as outlined in the Gestational Carrier Agreement Act
At least 21 years of age;
Has given birth to at least 1 child;
Completed a medical evaluation;
Completed a mental health evaluation;
Has been represented by independent legal counsel regarding the terms of the gestational carrier agreement and been advised of the potential legal consequences of the gestational carrier arrangement which legal expense shall be paid for by the intended parent(s) if requested; and
Has or obtains prior to the embryo transfer a health insurance policy that covers major medical treatments and hospitalization and the health insurance policy has a term that extends throughout the duration of the expected pregnancy and for 8 weeks after the birth of the child; provided, however, that the policy may be procured by the intended parent(s) on behalf of the gestational carrier pursuant to the gestational carrier agreement.
The best way to find out if you qualify is to fill out our short survey. After that, we will contact surrogacy agencies on your behalf and find you a match.
Matching means finding intended parents that you want to help provided that you meet their requirements too.
Surrogacy Compensation & Benefits in Delaware

This is one of the most exciting topics of surrogacy. To be honest, I never would have considered becoming a surrogate if not for the huge compensation. To give you an idea, I was able to put a down payment for a home and take my family on trips abroad because of my compensation as a surrogate.
You will be paid generously because what you are about to do is priceless. Think about it. Can you put a price on family?
Family is what made me do it three times. Once you see what you helped build, it's the greatest feeling ever and you'd want to feel it again. Honestly, I'd do it over and over and over again if my body permits it.
Ok, I've said enough. 🙂 Surrogates in Delaware get paid between $45,000 to $65,000. More if you are an experienced surrogate or if you are willing to carry twins.
You get:
Medication start fee.
Clothing allowance
Transportation allowance.
Child care allowance.
Food allowance.
Health insurance.
And more…
Compensation and benefits are discussed and agreed upon prior to signing an agreement. My advice is to ask questions and clarify everything before saying yes. That way, you know exactly what you are getting and how much.
Take the quiz to see if you qualify.
Sit back as we find you a match.
As of this moment, there are hundreds of couples that are looking for surrogate in the United States. They are hoping that somebody like you will open up their heart and give them the chance to experience caring for a child, experience seeing a baby learn how to walk, teaching a kid to ride a bike… build a family.
You are so lucky to have a child and a family of your own. Help a couple build a family today.