How To Become A Surrogate in Connecticut
Ready to answer a couple's prayers in Connecticut? If you've been thinking about becoming a surrogate in Connecticut, I have good news for you. Surrogacy is legal in CT and the laws address the rights of both the surrogate and the intended parents. Same-sex surrogacy is legal too.
In this quick guide on how to become a surrogate in Connecticut, we'll be talking about the requirements, compensation and benefits, laws, and how we can help you start your journey without the difficult process of sending out application forms to one agency after another.
Bridgeport, Stamford, New Haven, Hartford, Waterbury, Norwalk, Danbury, New Britain, West Hartford, Greenwich, Fairfield, Hamden, and most cities and counties in Connecticut. No matter where you are in Connecticut, if you want to become a surrogate, contact us and we'll see if we can make it happen for you!
Learn how we can help you make the most of your surrogacy journey.
Hear surrogates talk about the myths and misconceptions they've encountered in their journey to be life-giving supermoms.
Hear Sunshine tell the story of her first surrogacy journey that changed her life forever!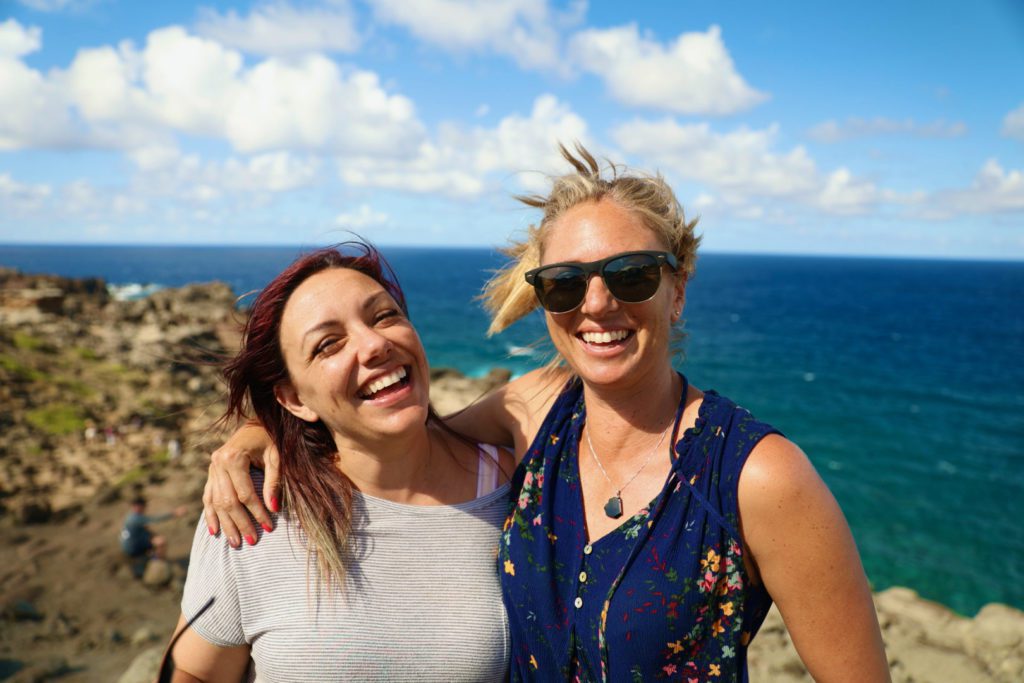 How We Can Help You Become a Surrogate in Connecticut
Before we get into the details, I'd like to introduce myself first so you feel confident that me and my team can help you become a gestational surrogate in CT.
I've been a surrogate three times. Yes, three times and it has been an incredible journey that I would gladly do over and over again if only it was possible.
I brought twins into this world on my first surrogacy journey and it was one of the most amazing experiences of my lifetime. I was filled with emotions, my own husband was filled with emotions, and the Dads were absolutely thrilled when they saw their twins. It's hard to describe how I felt at that time but I knew that I would do it again.
And I did… two more times. 🙂
We are Surrogacy Is, an organization of surrogates helping surrogates founded by me, Sunshine, and my dear friend Casey, who is also a 2x experienced surrogate. We have both spent many years working in this industry to learn the ins and outs of the process. Our goal is to make the surrogacy application process in Connecticut as easy as possible. Believe me… applying and researching agencies can be an overwhelming process.
As I mentioned, I have been a surrogate three times and my partner Casey has been a surrogate twice. The fact that we did it multiple times should be an indication of how rewarding a surrogacy journey can be. 🙂 More than the life changing compensation, the reward and fulfillment that you will feel is really something special.
We started the company with the intention of helping Moms, just like you, navigate through the surrogacy application process without having to go through all the hardships that we went through. I'm talking about filling out multiple application forms from different agencies, comparing benefit packages, narrowing down your match preferences, and attending meetings only to find out that you have chosen an agency that doesn't meet your needs.
The right agency for you will be able to match you with a couple or individual that you feel excited about helping and that you fit their criteria too.
Those are a few of the potentially exhausting things that could happen during the application process so we eliminated the hurdles to make it easy for you to give the gift of surrogacy. With us, you simply answer our 8-minute quiz to see if you qualify and we will be the one to look for a surrogacy agency on your behalf. And we do this all for free.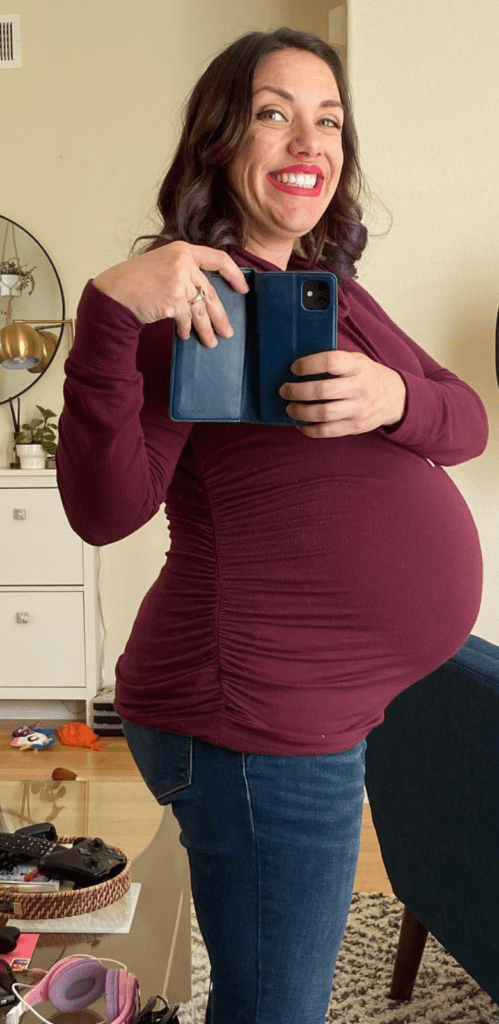 Requirements of becoming a surrogate in Connecticut
One of the things that we are proud of is our ability to match Moms with a surrogacy agency that will take good care of her and will provide the best compensation. There are general surrogacy requirements that may be mandated by law but surrogacy have their own requirements and it is their job to make sure that potential surrogates are physically and emotionally ready to carry a surrogate pregnancy.
Don't forget:
Our help with never cost you a thing!
Age Requirement
Ages 21 to 40 years old. This may vary but the maximum age requirement is set to make sure that the surrogate is physically able to carry the pregnancy.
Health Requirements
Not everybody qualifies to become a surrogate in Connecticut. Certain health requirements are set to protect you, the surrogate, the baby, and the intended parents. Here are some of the health requirements
BMI 19 to 30
Free from any form of cancer.
No history of any serious mental illness.
Not under significant medication.
You must also be willing to undergo physical and psychological examinations to make sure that you are 100% ready to become a surrogate in Connecticut.
Pregnancy Requirements
No more than 2 C-sections (or 3 with a clearance letter from your OB)
No more than 5 normal deliveries.
No preterm births (except in the case of twins or multiples)
No major pregnancy complications.
Other requirements
You must be parenting at least one child.
Must have a support system at home that can help during the pregnancy.
US Citizen or Permanent Resident
Can speak English fluently.
No criminal history.
Financially stable.
Most importantly, commitment to follow through the process.
Surrogacy Compensation and Benefits in Connecticut
Helping a couple start a family is one of the most selfless acts any mother can make and you cannot put a price on family. Honestly, some couples would pay any amount just to be able to start a family.
That being said, surrogates are compensated very generously for their time, effort, and the physical and emotional demands brought about by pregnancy.
Compensation packages in Connecticut range from $45,000 to $60,000. Experienced surrogates and those willing to carry twins are paid even more.
Surrogates also receive:
Medication start fee.
Allowance for clothes.
Allowance for travel.
Allowance for food.
Allowance for child care.
Health insurance.
Lost income wages.
and more…
These are agreed upon and outlined prior to signing an agreement. My advice is to make sure that all your questions are answered and you are clear on your compensation and benefits before going into contract.
Surrogacy Laws in Connecticut
Surrogacy is legal in Connecticut. In fact, Connecticut is one of the best states to become a surrogate because of the clear cut laws. The law protects the surrogate, the intended parents, and the unborn child.
Responsibilities of each party and compensations and benefits are clearly stated in the contract as well as actions to be taken in case of unexpected complications during the pregnancy.
These are handled by our experienced partner surrogacy agencies and are explained to you in detail before signing an agreement.
Is paid surrogacy allowed in Connecticut?
Yes, paid gestational surrogacy is legally allowed in Connecticut. Compensation can be negotiated with the surrogacy agency.
Can I help same-sex couples in Connecticut?
Absolutely! Same-sex couples have equal rights as opposite-sex couples when it comes to surrogacy
Our 2-Step Surrogacy Application Process in Connecticut
Take our 8-minute quiz to see if you qualify.

Join our Facebook group.
We have a growing community of surrogates in our Facebook group and all of them are eager to help moms, just like you, who are willing to help couples build a family.
I'd like to thank you in advance for doing this because my heart really bleeds for couples who have tried everything to build a family but couldn't. You may be their only hope.
We are Surrogacy Is, a company founded by me, Sunshine, and Casey and we've been surrogate mothers 3 times and 2 times respectively. We started the company after learning how life changing surrogacy is for both the intended parents and us, as surrogates.
The compensation is great because it enables you to make life changing decisions like putting in a down payment for a home, paying off crushing debt, or taking your family on magnificent tropical vacations, and much more.
However, we also know that there are shady agencies out there who are don't look out for the best interest of Moms, just like you, whose only intention is to help others. So we decided to step in and help Moms avoid these bad actors, and get connected with legitimate, ethical, and experienced surrogacy agencies..