How To Become a Surrogate in New Hampshire
New Hampshire is one of the most surrogacy friendly states in the U.S. because surrogacy is legal in New Hampshire and the laws are clear cut that contracts can be easily drawn up and the rights of all the parties involved are all protected.
In this guide, we will be talking about how to become a surrogate in New Hampshire, the requirements, compensation, laws, process, and most importantly, how you can join a community of surrogates who can answer any questions you might have about surrogacy.
Manchester, Nashua, Concord, Derry, Dover, Rochester, Salem, Merrimack, Bedford, Portsmouth, Hudson, and most cities and counties in New Hampshire. No matter where you are in New Hampshire, if you want to become a surrogate, contact us and we'll see if we can make it happen for you!
Learn how we can help you make the most of your surrogacy journey.
Hear surrogates talk about the myths and misconceptions they've encountered in their journey to be life-giving supermoms.
Hear Sunshine tell the story of her first surrogacy journey that changed her life forever!
Let me tell you my story. My name is Sunshine, I am a co-founder of Surrogacy Is and I have been a surrogate three times. Yes, that's not a typo 🙂 I fell in love with it and I decided to help another couple add two sweet kiddos to their family.
Why? Honestly, my first surrogacy journey was largely motivated by the compensation. Compensation is great and I would be lying if I said it didn't affect my decision. However, during the course of my surrogacy journey I saw the deeper purpose of it and the money became a secondary thing. It's hard to explain but I'm sure all surrogates can relate and feel the same way.
I delivered twins, by the way, and when I saw the look on their daddies' faces when they held their sons, I knew I did something magical! I helped a couple start a family! A family! That doesn't happen easily for everyone! Can you imagine that?
Tears were streaming down my face, my own husband was crying, and the dads were in tears, and I got to FaceTime with their grandmas who were both literally sobbing. I felt joy and fulfillment that I've never felt before and I knew that I would do it again.
And so I did… two more times. 🙂 I would do it again and again if only my body will allow. 🙂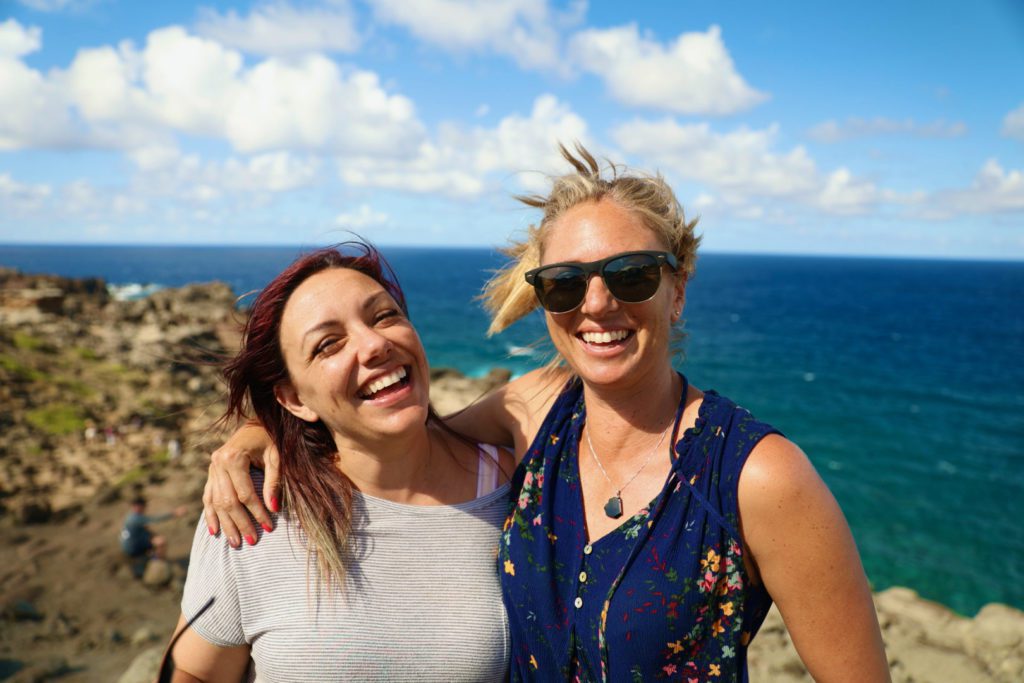 How We Can Help You Become a Surrogate in New Hampshire
The application process can be a daunting task. Surrogacy agencies have loooong application forms, different requirements, and you would have to fill out multiple forms from different agencies without even knowing if the agency is right for you or you for them. Then you will have to keep track of your applications, follow up, etc…
It's a lot of work. I know because I've been through it and I figured there must be an easier way to become a surrogate in New Hampshire. Moms like you just want to help and helping shouldn't be that difficult.
So we got rid of all the hard work and made the process very simple.
You answer our short 8-minute quiz to see if you are fit to become a surrogate in New Hampshire.
We look for a surrogacy agency on your behalf.
That simple.
Requirements of becoming a surrogate in New Hampshire
Don't forget:
Our help with never cost you a thing!
I. She is at least 21 years of age.
II. She has given birth to at least one child.
III. She has completed a physical medical evaluation, in substantial conformance with the guidelines set forth by the American Society for Reproductive Medicine, relating to the anticipated pregnancy.
IV. She has completed a mental health consultation
V. She, and her spouse or partner, if any, have undergone legal consultation with independent legal counsel regarding the terms of the gestational carrier agreement and have been advised of the potential legal consequences of the gestational carrier agreement.
On top of these, surrogacy agencies will have their own set of requirements as well. This is because some intended parents have certain requests that they need to fulfill and it is also the surrogacy agency's responsibility to make sure that surrogates are physically and emotionally able to carry a pregnancy.
The best way to know if you qualify to become a surrogate in New Hampshire is to take our 8-minute quiz.
Compensation for Surrogates in New Hampshire
Like I said earlier, I would not have considered surrogacy the first time if it had not been for the great compensation. To give you an idea, I was able to treat my family to a well deserved vacation in Hawaii, Thailand, and I was able to put a down payment on a home because of the money I made through surrogacy.
Surrogates in New Hampshire make between $45,000 to $60,000 plus allowances. Experienced surrogates and those willing to carry twins make even more.
Allowances include:
Medication start fee.
Clothing allowance.
Transportation allowance.
Child care allowance.
Food allowance.
And more…
Compensations and benefits are agreed upon prior to signing a contract. The surrogacy agency will discuss everything with you and we always advise to ask your questions and raise concerns before signing an agreement. This is so everything is clear and you know what you are entitled to.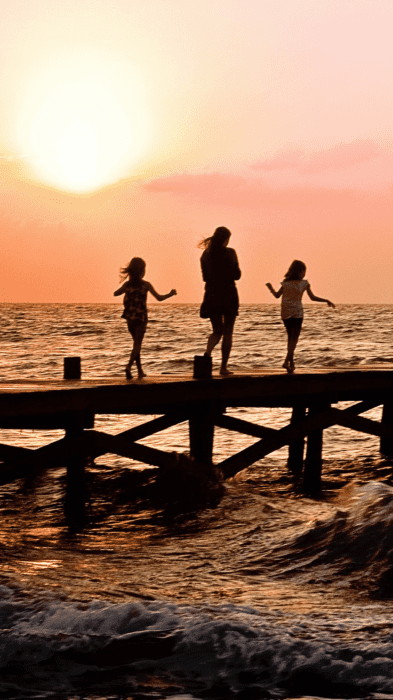 Surrogacy Laws in New Hampshire
Again, New Hampshire is one of the most surrogate friendly states so there shouldn't be any legal problems. Legalities are discussed by the agency and an attorney and they will make sure that your rights and the intended parents' rights are protected.
AN ACT recodifying RSA 168-B, relative to surrogacy.
I. Ensures that there is appropriate and clear statutory language that establishes updated and consistent standards and procedural safeguards for the protection of all parties to gestational carrier arrangements and agreements, and facilitates the use of assisted reproductive technologies in our society and in accordance with the public policy of this state;
II. Defines, confirms, and protects the legal status and best interests of children born as a result of gestational carrier arrangements and agreements prior to birth;
III. Protects the legal rights of intended parents in gestational carrier arrangements and agreements;
IV. Ensures that all parties in gestational carrier arrangements are legally protected and entering into gestational carrier agreements with the same rights, expectations, and responsibilities; and
V. Standardizes the minimum components of gestational carrier agreements, and recognizes that written gestational carrier agreements are valid and enforceable legal contracts.
Source: http://gencourt.state.nh.us/legislation/2014/SB0353.html
I hope we were able to help you decide to become a surrogate in New Hampshire and help a couple finally be able to start a family. Believe me, becoming a surrogate is one of the best decisions you can make.
Answer a couple's prayers today.
Take our 8-minute quiz to see if you qualify.
Join our Facebook group and connect with surrogate moms throughout the U.S
Sit back as we work on finding you a match.
We are Surrogacy Is, a surrogacy consultancy agency that provides free support and surrogacy agency matching services to Moms, just like you, who are looking to help couples start a family in New Hampshire.
Matching means that if you qualify to become a surrogate in New Hampshire, we will look for a surrogacy agency, on your behalf, that is looking for a Mom just like you. They will take you through the pre-screening process, which includes a thorough evaluation of your pregnancy and delivery records, psychological evaluation, and criminal background check, to ensure that surrogacy is safe for you and your family.
All of this will be conducted at no cost to you, whether or not you ultimately qualify. They will then show you a list of intended parents and you choose who you want to help. If you and the intended parents click—then it's a match. 🙂