Surrogacy In North Carolina
How to Become a Surrogate in NC
Want to become a surrogate in NC? The first step is to learn everything you can about surrogacy and to make sure that it is the right choice for you. Surrogacy is a beautiful thing and many moms are willing to do it but, unfortunately, not everyone is qualified to become a surrogate in North Carolina.
The best way to learn about surrogacy fast is to talk to somebody who has gone through the journey and Surrogacy Is is one of the very few who provides free information and support to aspiring surrogates in NC.
Charlotte, Raleigh, Greenboro, Durham, Winston-Salem, Fayetteville, Cary, Wilmington, High Point, Concord, Asheville, Greenville, Apex and most cities and counties in North Carolina. No matter where you are in North Carolina, if you want to become a surrogate, contact us and we'll see if we can make it happen for you!
What is a Surrogate and Why Should You Become One?
Surrogacy means carrying a baby for an intended parent who cannot conceive or carry a pregnancy due to medical or physical reasons. Imagine a couple who have tried getting pregnant for years but failed every single time. Imagine a wife who cannot get pregnant due to medical reasons. Imagine a loving gay couple who cannot conceive because it's physically impossible. Imagine the pain and frustration that they have to go through everyday because they desperately want to build a family but cannot.
Surrogacy takes away the pain and frustration and restores hope. And you, the surrogate, are the missing piece of the puzzle. The one person that can make a hopeful parent's dream come true and give the gift of family to someone who is so ready to give a child the best life possible.
There are two types of surrogacy.
Traditional surrogacy where the surrogate also acts as the egg donor and is biologically related to the baby she is carrying.
Gestational surrogacy where the embryo is simply transferred to the surrogate via IVF which makes the surrogate not related to the baby at all. She is simply "gestating" the baby until it is time to deliver them into the waiting arms of their intended parents.
Of the two, gestational surrogacy is the most common and many U.S. states have regulatory laws making the process of gestational surrogacy safe for all parties involved.
Is there an established surrogacy law in North Carolina?
There are no established laws and statutes regarding surrogacy in North Carolina but NC is one of the surrogate friendly states and follows a legal process established by local experts wherein it ensures that the rights of the surrogate, the intended parents, and the baby are protected.
Courts are generally favorable of surrogacy in NC so there shouldn't be any problem as long as the contract is drafted by an experienced ART attorney licensed in NC.
Who is Surrogacy Is and Why You Should Work With Us
We are a group of experienced surrogates who saw the need to make surrogacy more accessible to moms who want to become surrogates and help others start their family.
I, myself, have been a surrogate three times and my co-founder was a surrogate twice. We have helped hundreds of surrogates, as of this moment, many of whom are on their first journey and others on their second or third!
Seems unbelievable, I know. I mean, why would you want to carry a baby for someone else three times? It's something that can be hard to comprehend until you experience being a surrogate and see, first hand, how you would impact a family's lives forever. They are not your family but they become one and the bond just goes beyond what you can imagine.
It's hard to explain in writing but you'll understand once you speak with one of our volunteer surrogates.
If you want to know if you qualify to become a surrogate in NC, click the link below and take our short 8-minute pre-qualifying quiz and make sure to book a call to speak with one of our volunteer surrogate coordinators.
Hear surrogates talk about the myths and misconceptions they've encountered in their journey to be life-giving supermoms.
Hear Sunshine tell the story of her first surrogacy journey that changed her life forever!
What is the Surrogacy Process in NC?
Going through the process on your own is a lengthy and difficult one. Prior to Surrogacy Is, you would need to.
Look for a surrogacy agency who will work with you. Surrogacy agencies have different requirements depending on which clients they serve so you may be qualified in one agency but not in the other. To find that out you would need to hop from one surrogacy agency to another and it could take months to find a match.
Fill out multiple forms from these agencies. Because of the nature of surrogacy, these forms are very long and thorough.
Follow up with each of the agencies one after the other to see if you qualify.
It takes a lot of time, effort, and emotion to go through the application process and I've seen many moms quit just because it is so challenging.
We do not want an aspiring surrogate giving up because it also means that someone's dream of starting a family is getting delayed or worse, not getting fulfilled at all.
So instead of having you go through all that, we take care of the difficult application process on your behalf so all you need to do is wait for us to find you the best agency options for surrogates in NC, and then you get to choose the best fit for YOU! That is, of course, if you qualify. In order to find out:
Take our quiz to see if you qualify.
Schedule a call with one of our Surrogate Advocates so she can walk you through the next steps in the process.
What Are the Requirements to Become a Surrogate in North Carolina?
Surrogacy agencies will have varying requirements. This depends on the clients they serve and special requests from intended parents. Generally though, the requirements include:
Aged 21 – 40.
Has a BMI between 18 – 34.
Good physical health.
Parenting at least one child.
Not using any illegal drugs.
No history of serious mental illness.
Learn more about the requirements HERE.
Once pre-qualified and ready, we find our surrogates a matching agency almost immediately. The exciting part is choosing a couple you want to help and speaking with them to make sure that they are really the couple that you want to help. Think of it as looking for a spark and feeling it in your gut that they are the absolute one.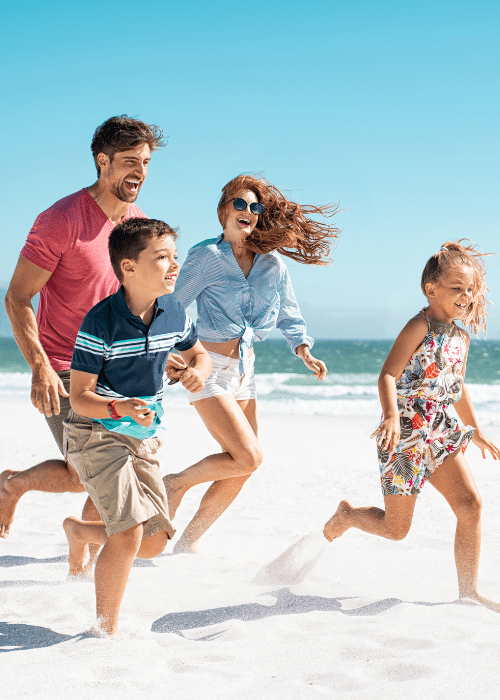 How Much Do Surrogates Get Paid in NC?
Surrogates get paid generously in North Carolina and throughout the U.S. for that matter because it's a great sacrifice that moms would have to go through to make a miracle happen so it is only fitting that surrogates are compensated well and taken cared of. They are the unsung heroes that build a family.
In general, surrogates in NC get paid between $40,000 to $75,000 depending on several factors. Experienced surrogates and those who carry twins are paid more. Some surrogacy agencies also pay signing bonuses and provide other perks like spa days, massages, etc…
Compensation is amazing that most of our stay-at-home moms who became surrogates were able to pay off debts, buy new cars, go on much needed vacations with their families, and even put a down payment on a new home… like I did. 🙂
Surrogacy is a great way to help couples start a family and a great way to help your family too. If you think an extra $40,000 can help you and your family and you are eager to help a couple start a family, take our pre-qualifying quiz today and see if you qualify.